Content marketing has become a major part of online marketing strategies today. Companies have been investing relentlessly in generating fresh and engaging content to improve their website's SEO. Today, more than 50% of businesses have been investing in their content marketing strategies with high quality videos, podcasts and blog posts. Content really is the king today and this why you need to pay attention on developing a comprehensive content creation strategy.
If you are an emerging small business then it becomes extremely difficult to employ these high ended content strategies to boost your brand image and grab your audiences' attention. How do you then square off against these better financed business tycoons? How do you develop a low budget content strategy that delivers? 
As per a report by CMI, 68% of all tech companies stated that their content marketing budgets will witness an increase over the last year. But there is no need to be disheartened if you are short on budget. The good news is that there are multiple ways of creating amazing content even if you are low on budget.
I have prepared an extensive guide on how to plan a low budget content strategy and boost your online presence effortlessly. Let's get started!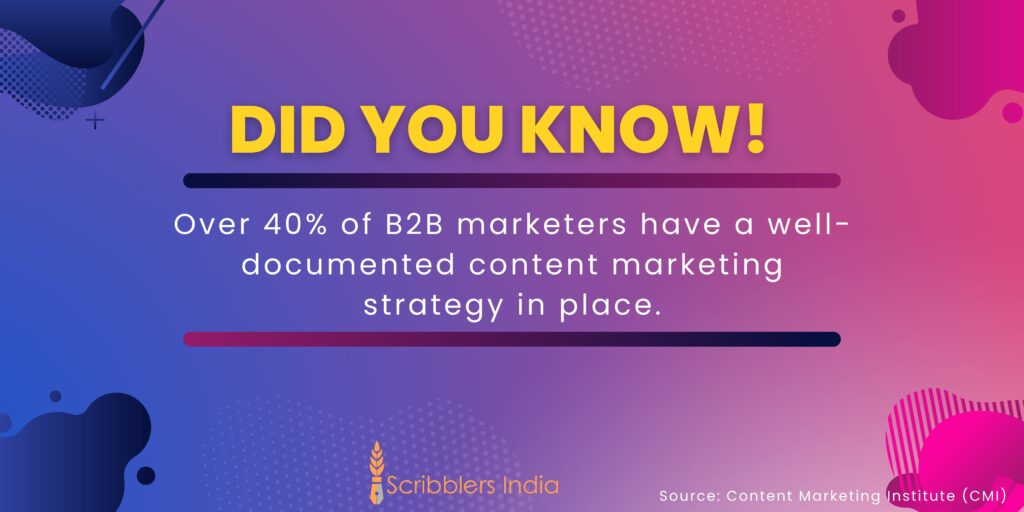 Pick the right platform and the right form of content
Do you know that a recent survey conducted by Market Profs said that more than 60% of brands create content on a daily basis? Generating regular and fresh content will use up your finances, so it is important that you choose the right platform. Think what works for your brand, from websites, to email marketing or social media and videos. Understand your audience and then invest in the right form of content.
Target the content medium that works on a long-term basis. Splashing out all your finances on a single video will be of no use if you cannot spend that much on every video.
Do you have the right software developers or content writers who can create regular blog posts? If not, then don't invest in a medium that you can't stretch for too long. It will only lead to abandoned social media profiles, and half written blogs.
Understand your brand's strengths and don't populate your platform with expensive hit and trial content material. Plan a long term content strategy, even if it doesn't look as flashy as your other competitors.
Claim what is free
If you are on a tight budget don't opt for paid business accounts space, content templates or even social proofs. There are many sites where you can get stuff for free. Remember to save your finances and only use them for real investments.
Create a free Google Business Account and enjoy free listings on Google with a panel dedicated to your brand information. You can easily be found on the Google Maps with a click on the screen. It is free of cost and can work for attracting potential audiences.
Search for online communities like the subreddits and get free social proofs for your content, tweets Jacquie Chakirelis, director of digital strategy, Great Lakes Publishing.
You can also claim for free promo ad credits. As a part of the membership policy a lot of hosting offer some promo codes. Of course you cannot always use them but using a few for getting your business started is not a bad idea.
Invest in storytelling opportunities
Consumers love unique and personalized brand stories. You can really exploit national holidays or events that are a part of the cultural zeitgeist to consistently produce active storytelling ideas and market them as a part of your content strategy.
Is there a yearly trade show that your business attends? Or a book club that you sponsor, even some social media holiday pictures, anything that titillates the curiosity of your audiences and keeps them wanting for more.
You can keep up the curiosity by sharing countdown pictures, sneak-peek videos and tell them what is it in for them?
Conduct live chat sessions, where your influencers answer the questions or conduct webinars. You can also create small giveaways to present your customer loyalty services and increase engagement.
The idea is to create a brand image and consistently humanize that image to connect with your potential customers. Tell them and engage them about everything that you do from company events to how do you celebrate the foundations day or national holidays.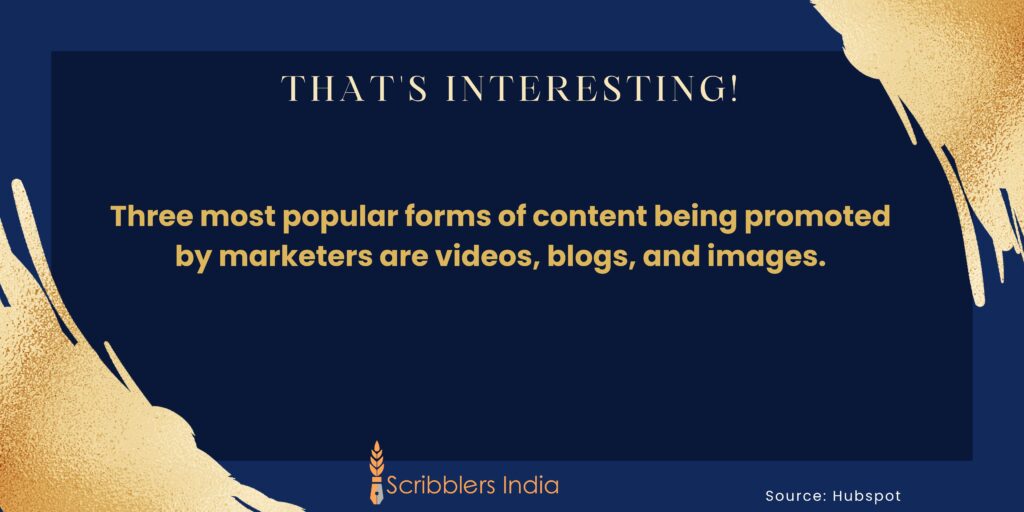 Regular engagement on Social Media
Do you know that currently 4.2 billion people use social media across the globe? The APAC region has especially shown extensive growth in the digital landscape. This is a ripe time to post regularly and engage on social media to not only reach a wider audience but also to use the space to represent your brand personality.
Participate and create business accounts on all the major sites such as Facebook, Instagram, Twitter, YouTube and LinkedIn.
Let your brand have a voice and let it drive traffic to your site.
Social media is all about developing a community that believes in your brand. Post regular and short pieces of content to increase your engagement.
It is also an amazing medium to interact and understand your targeted audiences' choices, likes and dislikes. You can conduct and use live polls, direct DMs, comment sections (free of cost) to interact with your leads.
Hashtag marketing is one of the recent strategies that has really helped the small businesses to emerge and compete in the digital space. Studies have shown that brands which use the right hashtags have seen their engagement rates rise up to 12.6 %.
Repurpose old content
If you are on a limited budget creating single-use content will really strip you off your finances and you will also run out of ideas to post on different platforms.
Our advice? Create a good piece of content and repurpose it for different mediums. For instance, you can easily convert a blog post into scrip manual for your YouTube videos and cut short it for your Instagram.
Invest in infographic templates and let the designs do the work for you. You can use the free tools that are easily available such as Adobe's free vector kits Visme or Canva. You can merge together pictures and content to increase visual communication and increase your user's attention span.
Renovate the old content. Do not discard on something you have invested before. Try and mix up old content with new content. You can use and create something out of it for email marketing or newsletters. Renovating the old content is much easier and worth it then generating a new one.
Renovating old content can easily skyrocket and double your traffic and also increase your click through rates, says Neil Patel, founder of NP Digital. 
Marketing multiplier (Co-Creation)
Co-creation is the key for small businesses who wish to scale their growth and reach a wider audience.
Co-create with the right customers, employees and even other businesses. This is something that works great for small businesses because combining to brands invites double traffic.
Choose the right brand ambassadors. If you are tight on budget then don't invest in big time influencers rather opt for co-creation with budding influencers. It helps in creating more relevant content and also saves you from wasting a lot of capital.
Local SEO and Culture Texts
Localizing your keyword research to area specific, location-specific region can really up your content creation strategy. The Google algorithm works with the idea of the most relevant and high-quality content for the asked search queries. So, if you use the right words, you can increase your search engine optimization (SEO).
You can start publishing on pages and sites that are especially specific to the areas and neighborhoods where you serve.
Create content that matches with the cultural zeitgeist of your audiences. Marcus Collins, the marking professor, University of Michigan Ross School of Business, tweets that content should serve as cultural texts, so that it is much more meaningful and relatable for the audiences.
Create good content
Nothing replaces good content. There are thousands of businesses right now competing against each other to carve a niche for themselves.
Focus on creating high quality content that is not only different but also informative. Create fresh content on a daily basis, it does not have to be a video or a blog post every day, but just a little something to keep your audiences going.
Don't use industry-specific jargons or fancy words. Your idea is to reach maximum audiences and not just a few businesses. If you wish to build loyal customers use easy to understand language.
Post regularly and schedule your content. Splashing the platform with too much content at the same time is as bad business as not posting for straight 3 weeks. Optimize your content strategy and post consistently with regular intervals.
Well, these were some of the few low budget content creation ideas that you can use to create some amazing content without burning a hole in your pocket. From running free campaigns to hosting events and posting helpful content, there are multiple ways to create business presence in the digital world even if you are just a beginner. If you are short of ideas, get in touch with an experienced content marketing agency to get the required guidance.
Don't be threatened by high-ended brands because after all it is the content that matters. The idea is just to be creative, brush up on your writing skills and make the best of what you have. If you remain consistent and follow the right trends and these whooshing content strategies you will surely benefit from them in the long term. If you have any other questions or queries, get in touch with us now and let us partner in your journey.