Are you struggling to create engaging and effective content for your website? Do you find yourself at a loss for words when it comes to writing blog posts or website copy? Fear not, because with these 16 rules of perfect web content writing, you can crack the code and create content that will captivate your audience. After all,  more than 60% of marketers ensure that they publish at least one content piece every day to stay relevant to search engine algorithms.
First and foremost, it's important to understand the importance of knowing your audience and tailoring your writing style to suit their needs. From there, you can focus on creating compelling headlines, writing concise and clear sentences, and using active voice to engage your readers.
Other key elements to perfect web content writing include using subheadings to break up your content, utilizing bullet points and numbered lists for easy reading, and incorporating relevant and trustworthy sources to support your claims. By following these rules, you can ensure that your web content is not only well-written and informative, but also engaging and persuasive, ultimately driving more traffic to your website and increasing conversions.
To expedite your web traffic and conversions and give wings to your entrepreneurial dreams, make sure to bookmark these following tips that will help you enhance your content writing skills for the web.
16 Tips For Writing Web Content
Looking to improve your web content writing skills? Check out these 16 tips that will help you create engaging, informative, and persuasive content that will captivate your audience and drive traffic to your website.
Start with keyword research for SEO
SEO is an important part of developing a website now a days and it is the use of keywords that will make your content visible and searchable. Therefore, the first step of creating web content is doing a thorough research of the most ideal keywords for your web content. Keywords are the definition of your content and it should be chosen with care. You can look into our SEO Keyword Research Kit which is free and provides the best results.
Don't overuse keywords
The use of keyword should always be optimal. A piece of content crammed with keywords is an expression of untrustworthy and suspicious content. Especially when today search engines are getting smarter, your keyword crammed content will be immediately noticed by the search engine and can be possibly blocked or cause your Search Engine Results Page (SERP) rankings to go sink rapidly.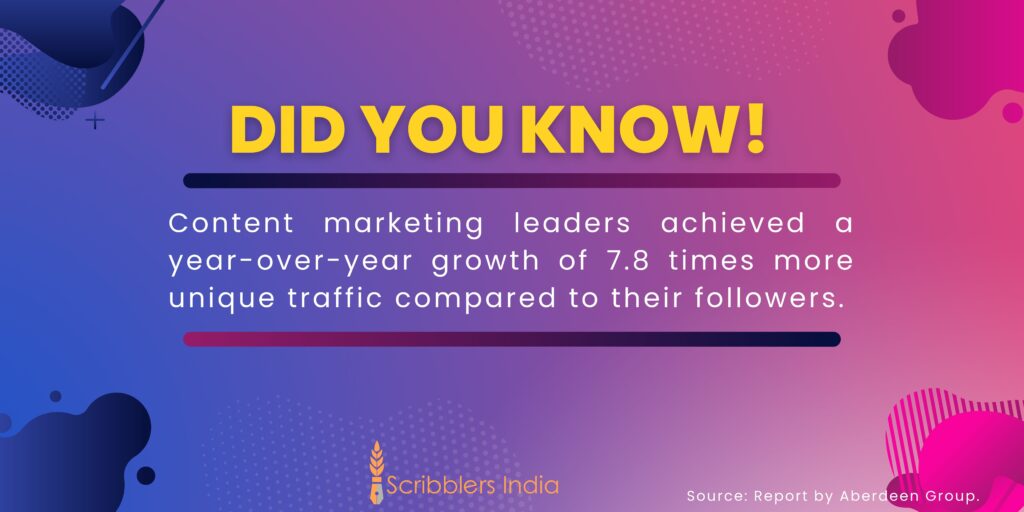 Powerful Call To Action (CTAs)
Calls to action are a significant part of content strategy, enable you to receive an immediate response from those reading your content. Used generally at the end of the content or at some significant place amidst the content, it prompts the reader about what action they can take after reading the content. Powerful CTAs include:
Download resources
Subscribe to newsletter
Get a demo
Share content
Make a purchase
Style of writing
Style of writing is a factor that has been highly dynamic in the past decade. How you write the simplest of things differ in many ways. From writing in a neutral gender, removing the hyphen in email and using a lowercase 'I' in internet, you will spot many changes and debates on writing styles. Your content is for your audience, and thus, your writing style should be in accordance to their preferences and style of writing. This will allow your content to be accepted readily and read thoroughly.
Hyperlink to your sources
Hyperlinking to your sources, often called backlinks, are a basic internet etiquette which must be followed religiously. When you take content as reference from a particular website make sure to backlink them. Not only does this build cordial relations with other websites, but will also help you gain backlinks in future, thereby increasing the traffic on your website.
Create an emotional impact
Creating an emotional impact is a powerful way to engage your readers and make your content memorable. Whether it's through storytelling, personal anecdotes, or vivid descriptions, evoking an emotional response from your audience can help them connect with your message on a deeper level. By appealing to your readers' emotions, you can make your content more relatable, inspiring, and impactful. This can also help you build a stronger relationship with your audience, as they begin to see you as a source of empathy and understanding. So, don't be afraid to add some heart and soul to your web content and create an emotional impact that will leave a lasting impression..
Keep the action in the content
When you write your content in a passive tone, you only give out a passive vibe to your reader. Keeping the content full of action makes it engaging, and becomes popular with the people very easy. You don't need to use heavy or flamboyant words. Using terms like 'rocketing sales' instead of 'fast growing sales' or 'slash costs' instead of 'cut costs'. Use of such terminology reflects your confidence and motivated the reader to explore your web page. Remember, 78% of customers state that it is easy for them to trust a brand that creates and promotes customized content.
Less is the new more
When writing for web, keep in mind that people scroll faster than the speed of light. Thus, in order to grab their attention in the real sense, chop your content. Use fewer words for greater action and champion the art of creating content. While five and three lined paragraphs can be accepted as an optimal size, single sentences can take you places. Concise explanations are a reflection of your understanding of the content in simplest words. Avoid beating around the bush, so that people can fulfill the purpose of visiting your website faster.
Correct grammar usage
When people notice grammatical loopholes in your content, they lose faith in the quality of your content and thereby on the quality of your products or services. Use dictionary websites like Dictionary.com frequently to understand the correct usage of different words. Clarify errors like writing "Do's" instead of "Dos" and understand the variations that might confuse you (like website versus web site).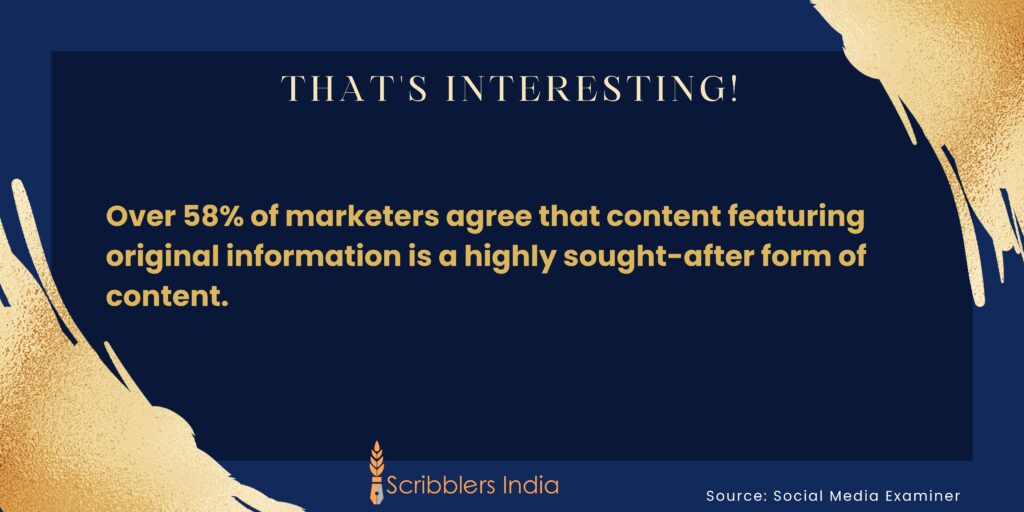 Update your links
Keeping your web content up to date is essential for maintaining your website's credibility and authority. One simple way to ensure that your content remains relevant is to regularly update your links. Over time, links can become broken or outdated, which can lead to a frustrating user experience and a decrease in search engine rankings. By regularly checking and updating your links, you can improve the overall quality of your content and make it more user-friendly. Additionally, updating your links can help you stay current with the latest information and resources, which can demonstrate to your readers that you are committed to providing accurate and reliable content.
Invest in a good SEO suite
SEO suites are software solutions that have combined multiple tools for search engine optimization in order to boost the website and higher its rankings. Besides creating a content for your web, you must also invest in a good SEO suite as different suites have different features. Not all are helpful, thus only a waste of resources. Dig into the features and tools offered by these suites and choose the best one.
Paint a picture
Painting a picture with your words is a powerful way to make your web content more engaging and memorable. By using vivid descriptions, sensory language, and figurative language, you can help your readers visualize the scene and connect with your message on a deeper level. This can also help you create a more immersive reading experience, drawing your readers into the world of your content and making it more compelling. Whether you're describing a product, a place, or an experience, painting a picture with your words can help you bring your content to life and make it more memorable for your audience.
Revamp posts for maximum value
While you are establishing your website in the online market, it will take some time to gather the traffic. In this duration, some of your blogs and posts will get older. This does not mean that they are useless. These blogs were your primary sources of traffic. Thus, you must revamp them to keep them on your priority and for people to check them easily. Change the fonts, add or remove picture, update your links and edit the format are a few easy ways of revamping posts.
Provide an added value
Who doesn't love a gift? Besides your insightful information and content, you should, when possible, give a small gift as a reward. This can be anything, a template a free webinar, worksheets or some exclusive tips. By adding such small valuables, people would get the motivation of visiting your website again, they will encourage other people to visit your website and help you build a good bond with your audience. After all, when compared to 41% of larger organizations, 48% of smaller businesses have a well-documented content strategy.
Say No to self-editing
Saying no to self-editing is an important tip for writing web content. While it's natural to want to edit your work as you go, constantly revising and nit-picking can actually hinder your creativity and productivity. Instead, focus on getting your ideas down on paper and worry about editing later. This can help you maintain your flow and momentum, and prevent you from getting bogged down in minor details. Additionally, taking a break between writing and editing can give you a fresh perspective on your work, allowing you to spot mistakes and make improvements more effectively. So, resist the urge to self-edit and trust in your ability to revise and refine your content later.
Keep Learning
Keeping a learning mindset is crucial for improving your web content writing skills. The world of digital marketing and content creation is constantly evolving, and staying up to date with the latest trends and techniques can help you stay ahead of the curve. One way to keep learning is to regularly read industry blogs, attend webinars and conferences, and take courses or workshops. Additionally, seeking feedback from peers and mentors can help you identify areas for improvement and develop new strategies for success. By continually expanding your knowledge and skills, you can create better content, reach a wider audience, and achieve greater success with your web writing endeavors.
Before you go…
Mastering the art of web content writing requires a combination of creativity, strategy, and skill. By following the 16 rules outlined above, you can create content that is not only engaging and informative, but also optimized for search engines and tailored to your audience's needs. Whether you're writing blog posts, website copy, or social media updates, these tips can help you create content that stands out in a crowded digital landscape.
If you're looking to take your content writing to the next level, consider partnering with a professional content writing agency that can help you develop a comprehensive content strategy and produce high-quality content that drives results. So, start implementing these rules today and watch your web content writing skills soar!
Ready to take your web content to the next level? Contact us today to learn how our content writing services can help you develop a winning content strategy and produce high-quality content that drives results.