In today's digital age, a well-defined social media content strategy has become a hallmark of every successful digital marketing plan. After all, there are over 4.89 billion active social media users worldwide. It is therefore imperative for your brand to have an effective content strategy exclusively for your social media platforms. A well-planned strategy can help establish your brand identity, engage with your target audience, and drive conversions.
One of the key components of a successful social media content strategy is social listening. This involves monitoring different platforms to understand the audience's needs, preferences, and behaviours. You can use this information to develop a well-informed content creation strategy. Though, you must ensure that the plan resonates with the target audience and addresses their pain points. For instance, research indicates that 84% of marketers are targeting millennials through their social media strategy.
Your social media strategy must offer a clear understanding of the platforms to use, the type of content to create, and the metrics to track success. It should also ensure that the content is reaching the intended audience and generating the desired outcomes. With the right approach, you can leverage social media to boost your brand awareness, establish thought leadership, and drive business growth.
Here we'll explore the various benefits of having an effective content strategy for social media. Then we'll check out the secret tips shared by our experts to augment your social media engagement plans. Let's get started.
"Going viral is not an outcome; it's a happening. Sometimes it happens; sometimes it doesn't. Just remember, fans are vanity and sales are sanity."
Why You Need a Comprehensive Social Media Marketing Strategy?
Let's explore the various benefits that your brand can leverage from a distinct social media engagement strategy:
If you're looking to boost your business's online presence, a comprehensive social media marketing strategy can be a game-changer. By leveraging the power of social media, you can connect with your audience, build brand recognition, and drive more traffic and sales to your website.
Here are the six benefits of implementing such a social media strategy:
Increased brand awareness
Social media platforms are a great way to get your brand in front of new audiences. By creating a consistent and engaging social media presence, you can attract new followers and build brand recognition.
Better audience engagement
Social media allows you to connect with your audience in a way that traditional marketing channels cannot. You can engage with your followers through comments, likes, and shares. This way you can foster a sense of community and build a loyal customer base through your social media strategy. Improved audience engagement will certainly augment your online presence and help you achieve your brand goals.
Improved customer service
Social media provides an excellent channel for customers to reach out to your business with questions, concerns, and feedback. This way you can promptly respond to customer inquiries and resolve issues. Consequently, you can establish your business as one that cares about its customers.
Cost-effective marketing
Social media is a cost-effective way to reach a large audience. Many social media platforms offer free marketing tools that you can use. Even paid advertising on social media can be more affordable than traditional advertising methods.
Valuable market research
Social media provides a wealth of data about your audience's interests, behaviours, and preferences. By analyzing this data, you can gain valuable insights into your target market. Then you can leverage this information to augment your social media strategy.
Increased website traffic
By promoting your website on social media, you can drive more traffic and improve your search engine rankings. This strategy can lead to higher organic traffic over time and ultimately result in more leads and sales.
17 Tips To Boost Your Social Media Engagement
Creating a successful social media content strategy can be a daunting task, especially for those who are new to the world of social media marketing. However, with the right approach and some insider tips, crafting an effective content marketing strategy for social media can be much easier than you think.
Here we will discuss 17 secret tips to craft an effective content strategy for social media. These tips cover everything from creating a strong social media marketing strategy to optimizing your content for maximum engagement.
Understand the Importance of Content Strategy
The first and foremost tip is to understand the importance of a content strategy for social media marketing. Without a well-crafted content strategy, your social media efforts will lack direction and purpose.
A well-planned content strategy can help you achieve your social media goals, increase brand awareness, and ultimately drive sales.
Identify Your Target Audience
Before creating any social media content, you need to identify your target audience. Knowing who you are trying to reach will help you tailor your content to their interests and needs.
Use social searcher and other tools to gather data about your target audience, including their demographics, interests, and online behaviour.
Develop a Content Creation Strategy
Once you have identified your target audience, it's time to develop a content creation strategy. This includes determining the types of content to create, the topics to cover, and the tone and style to use.
A well-defined content creation strategy will ensure that your content is consistent and relevant to your target audience.
Create a Social Media Strategy
In addition to a content creation strategy, you also need a social media strategy. This includes determining which social media platforms you will use, how often you will post, and what type of content you will share on each platform.
A well-planned social media strategy will help you maximize your reach and engagement on each channel listed on your list of social media platforms.
Leverage Social Media Content Services
Are you feeling overwhelmed or struggling to create a content strategy or social media strategy? Then, working with a social media marketing agency can be a smart move. These agencies have the expertise and resources to deliver comprehensive social media marketing services.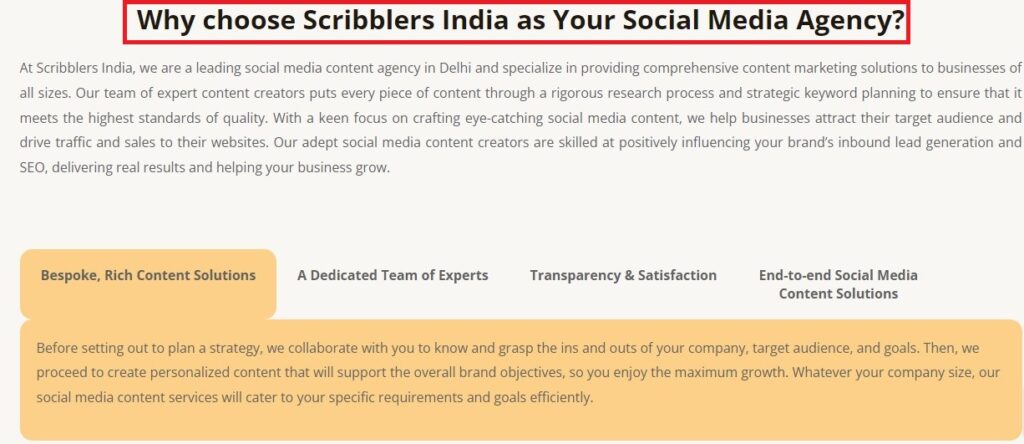 This approach will help you craft a winning strategy that aligns with your business goals and drives results. They can also provide valuable insights to stay ahead of the competition and achieve success on social media.
Focus on Social Media Engagement
Social media is all about engagement. To be successful on social media, you need to create content that resonates with your audience. The content must encourage them to engage with your brand.
This includes likes, shares, comments, and direct messages. Make sure your content is engaging and encourages two-way communication with your followers.
"A lot of people who are 'social media' stars aren't considered to be 'real' stars, and people underestimate the amount of work it takes to edit and upload a video every single day and document your life like that."
Optimize Your Content for Social Media
To get the most out of your social media strategy, you need to optimize it for each platform. This includes using hashtags, tagging relevant accounts, and using meta descriptions for platforms like Meta Instagram.
By optimizing your content, you can increase its visibility and reach a larger audience. For instance, 58% of marketers are leveraging Instagram reels to boost their social media presence.
Utilize Social Listening
Social listening involves monitoring social media platforms for mentions of your brand, products, or industry. By utilizing social listening tools, you can gain valuable insights into your audience.
This will help create content that resonates with them. You can also use social listening to identify potential issues and respond to customer feedback in real time.
Use a Mix of Content Formats
To keep your audience engaged, it's crucial to provide them with a diverse mix of content formats. You must utilize a variety of formats, such as images, videos, GIFs, and infographics. This will help keep your content fresh and appealing to different types of audiences. Experimenting with different formats and analyzing the results can help you find the perfect mix that resonates with your followers and drives engagement.
Presently, short-form videos are the most popular social media content with 54% of marketers using them. They are followed by live streaming, UGC, and live chatrooms.
Create a Content Calendar
A content calendar is an essential tool for any social media content strategy. It helps you plan your content in advance and ensures that you're consistently posting high-quality content.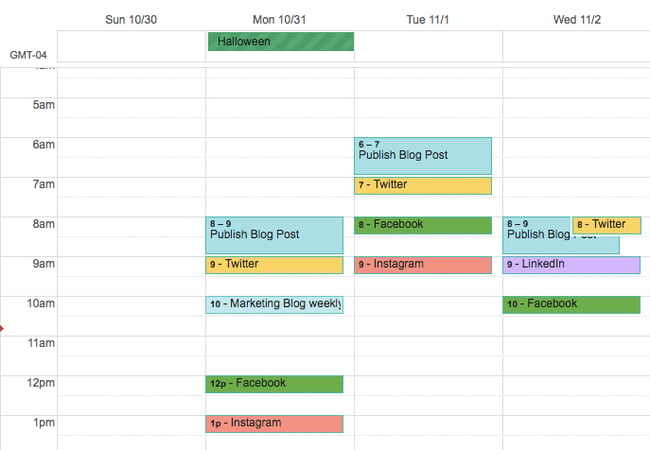 Use a content calendar to plan out your content for each platform. This will ensure that your messaging is consistent across all channels.
Utilize User-Generated Content
User-generated content (UGC) is content created by your audience, such as customer reviews, testimonials, or photos featuring your products. UGC is an asset to any social media strategy as it helps build social proof and credibility for your brand.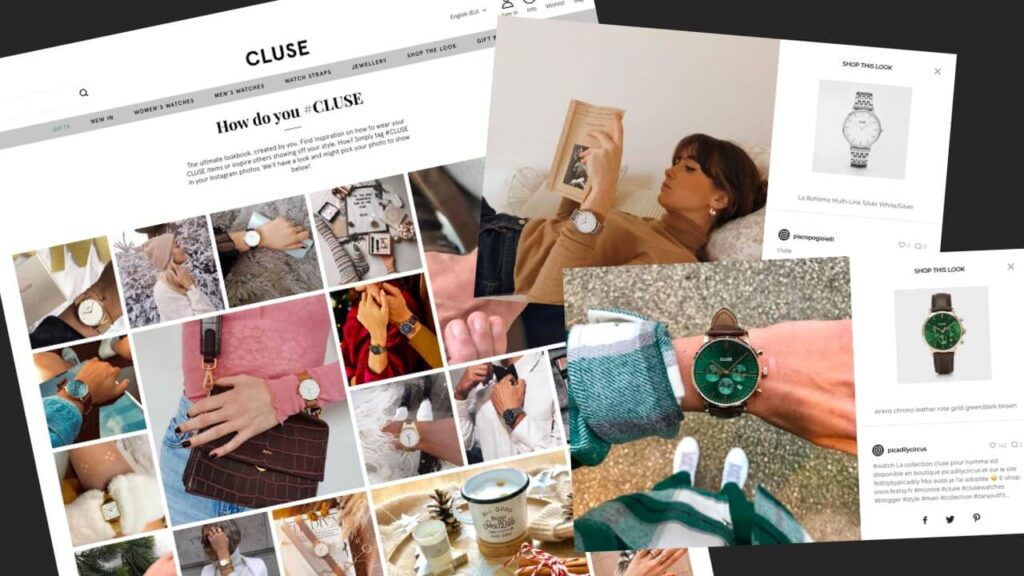 Encourage your audience to create and share UGC and feature it on your social media channels. 79% of internet users agree that they go through the UGC before making purchase decisions.
Stay Up-to-Date with Social Media Trends
It is crucial to stay ahead of the curve and maintain your social media presence. You must stay informed about the latest trends and developments. Follow social media blogs, influencers, and news outlets to keep up-to-date with the latest trends and best practices.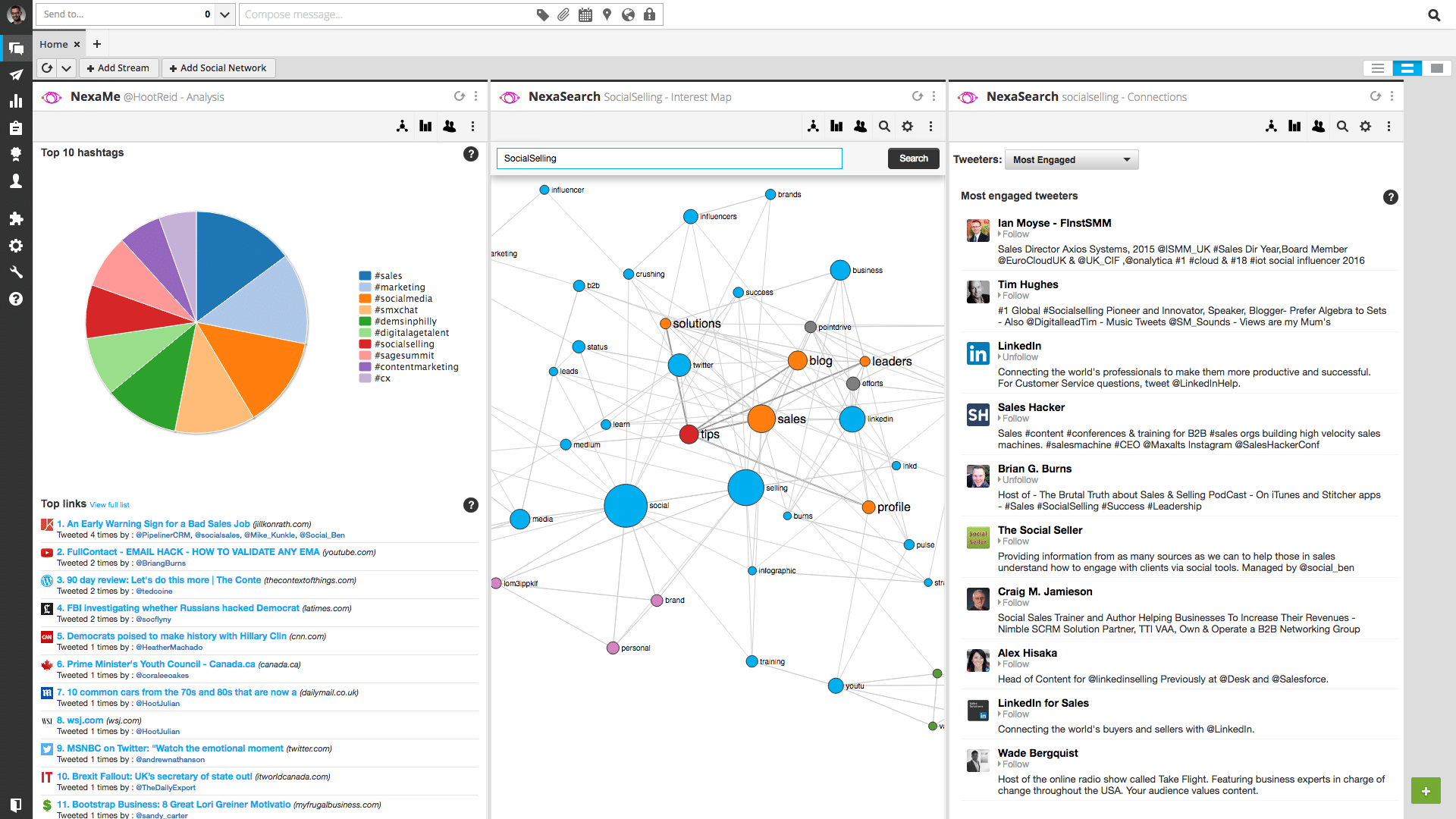 Regularly monitor your metrics and analyze your competitors too. This will help identify emerging trends and find new opportunities for growth. This can assist you to stay relevant and continue to attract and engage your audience.
Monitor Your Analytics
Monitoring your social media analytics is essential to measure the success of your content strategy. Analytics can help you identify what type of content performs best, what platforms drive the most engagement, and what times of day are optimal for posting. Use analytics to make data-driven decisions about your content strategy.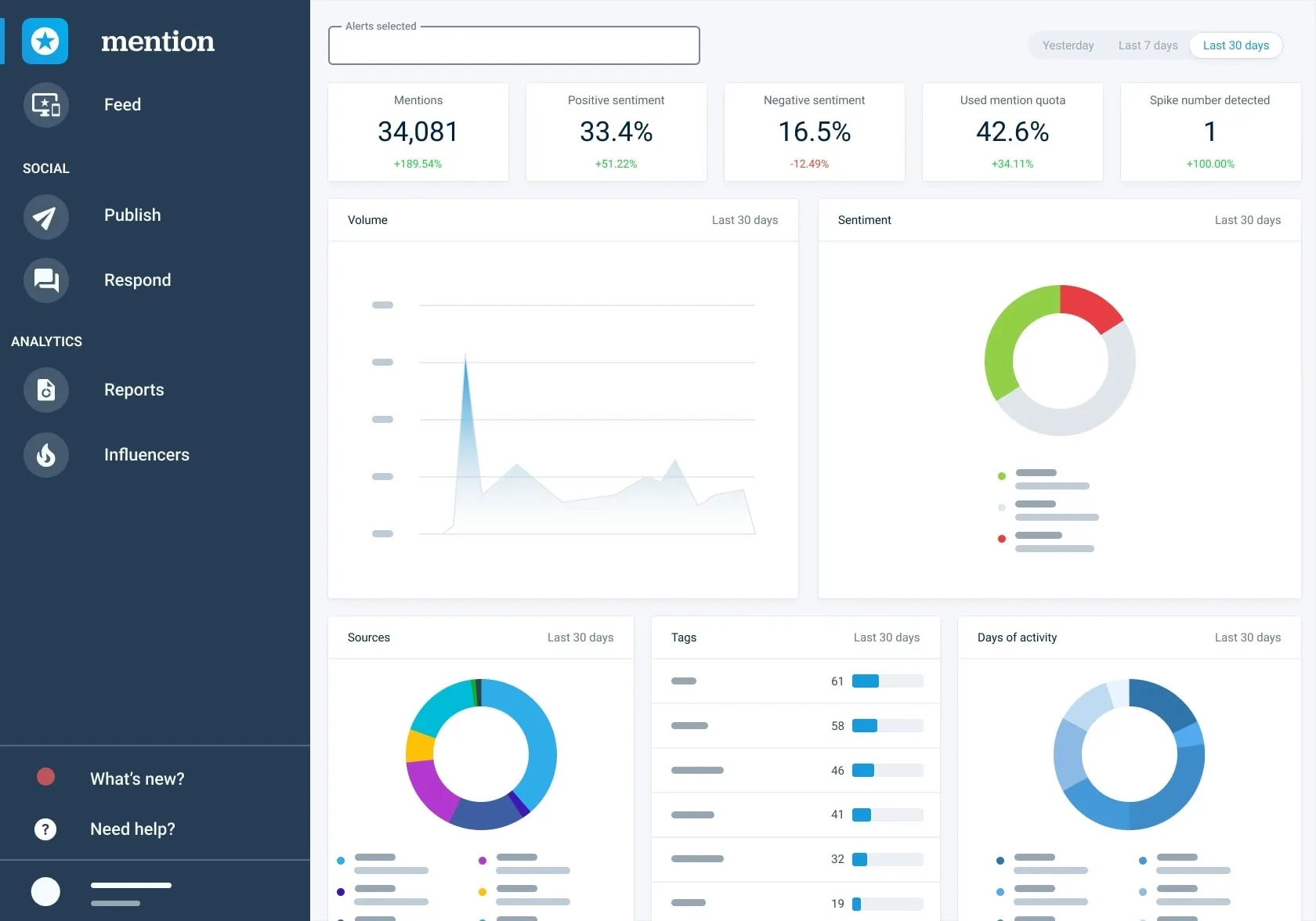 Collaborate with Influencers
Influencer marketing is a powerful way to increase your brand's visibility and reach on social media. Identifying and collaborating with influencers in your industry can help you tap into their existing audiences and attract new followers. Look for influencers who align with your brand values and goals and reach out to them to discuss potential collaborations.
As per 98% of marketers, Instagram is the most powerful influencer platform followed by 54% of Facebook. This can help you create high-quality, engaging content that resonates with your target audience and drives sales.
Create Shareable Content
Creating shareable content is key to increasing your reach and engagement on social media. Shareable content is content that is interesting, informative, or entertaining, and encourages users to share it with their followers. Use a mix of formats and be creative in your content to make it shareable.
It might take several attempts before you are able to curate interesting content pieces. In fact, 27% of marketers agree that creating engaging content is the biggest challenge they face.
Test and Experiment
Don't be afraid to test and experiment with your content strategy. What works for one brand may not work for another. It's, therefore, crucial to find what works best for your audience.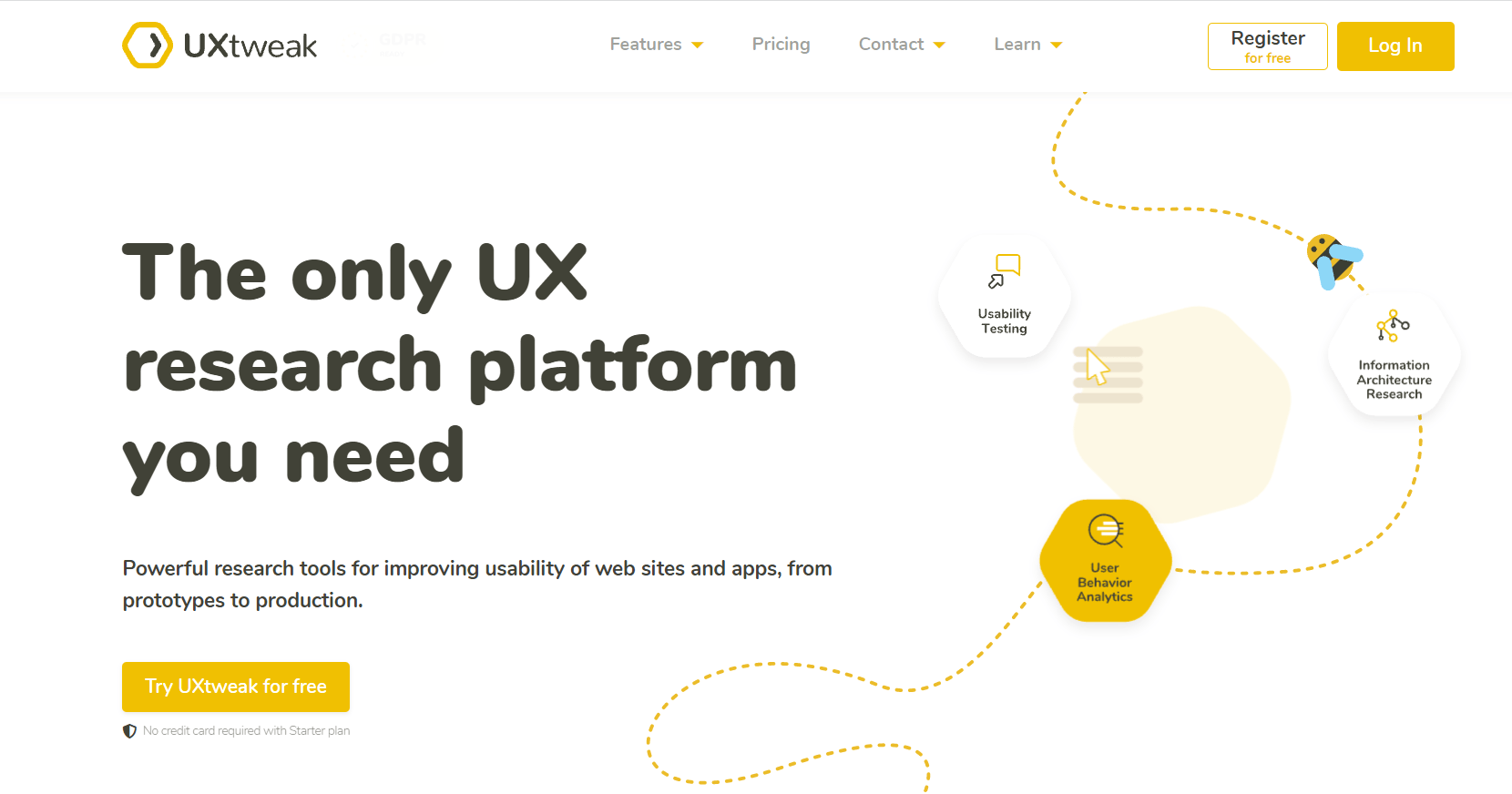 Try different content formats, posting times, and messaging to see what resonates with your audience and drives the most engagement.
Repurpose Your Content
Repurposing your content is a valuable tactic that can help you extend the life of your existing content. This approach will also help in reaching new audiences. The idea behind repurposing content is to take a piece of content that you've already created. Then you repackage it in a different format or for a different platform.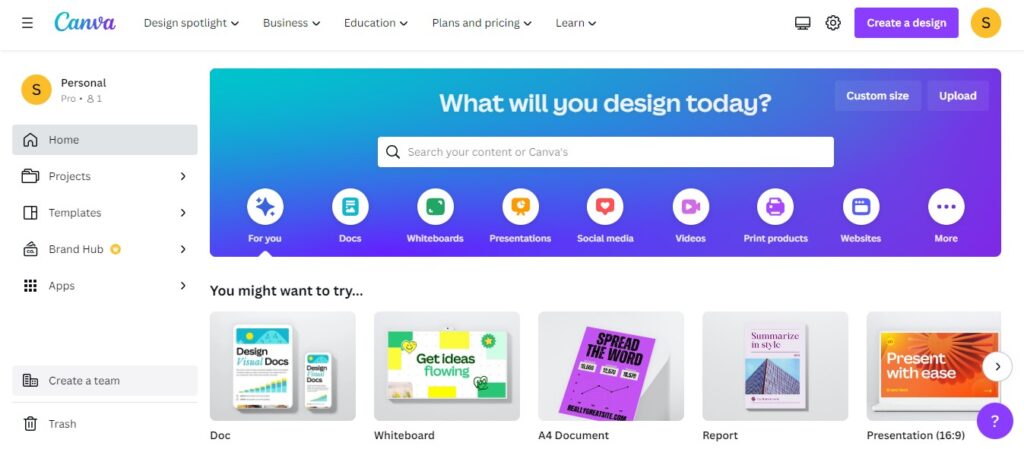 For example, you could take a blog post and turn it into a video, a podcast episode, or an infographic. 82% of marketers repurpose content and use it across different social media platforms. You could also take a series of blog posts and turn them into an e-book or a white paper.
"The buyer's journey is nothing more than a series of questions that must be answered." — Analyst Firm IDC
Case Studies on Brands with a Successful Social Media Strategy
Crafting an effective content strategy for social media requires a comprehensive approach. It must take into account your target audience, social media platforms, and business goals. By focusing on creating emotional connections, inspiring and empowering their followers, and being creative and innovative in their approach, these brands have been able to stand out on social media and create a loyal following.
Here are five case studies from famous brands to help you learn more about optimizing social media strategy:
Wendy's is known for its clever and witty social media strategy. It has been helping the fast-food chain to gain a loyal following on social media. One of the most successful examples of Wendy's social media strategy was the #NuggsForCarter campaign. The campaign began when a Twitter user named Carter Wilkerson asked Wendy's how many retweets, he would need to get free chicken nuggets for a year. Wendy's responded with a challenge of 18 million retweets, which seemed impossible.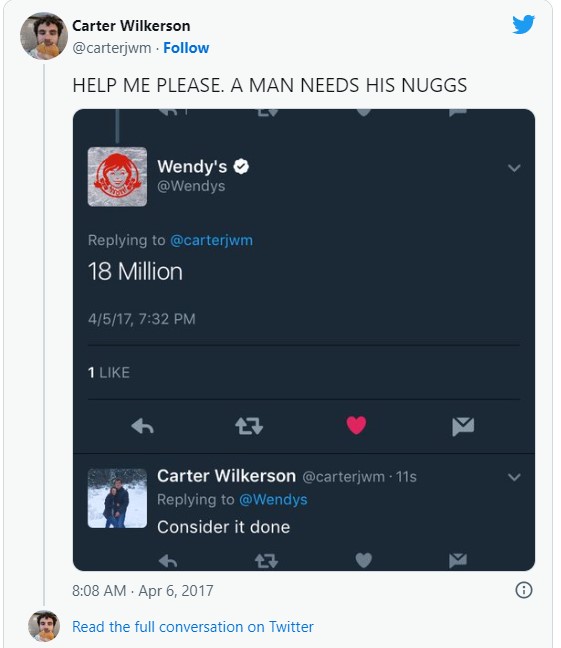 However, the tweet quickly went viral, and Wendy's capitalized on the opportunity to boost engagement. The company retweeted Carter's tweet and encouraged others to do the same. This social media marketing strategy led to a massive increase in engagement and brand awareness for Wendy's.
Nike's social media strategy centres around inspiring and empowering its followers. One of the most successful examples of this strategy was the "Dream Crazier" campaign, which aired during the 2019 Oscars. The campaign featured powerful female athletes, including Serena Williams and Simone Biles.
This social media campaign encouraged women to dream big and break barriers. As expected, the campaign generated a massive buzz on social media. It was useful in boosting engagement and brand loyalty among Nike's followers.
Airbnb's social media strategy focuses on creating an emotional connection with its followers. One of the most successful examples of this strategy was the "Live There" campaign. It encouraged travellers to "live like a local" and experience destinations like a native. The campaign featured stunning images of local neighbourhoods and landmarks.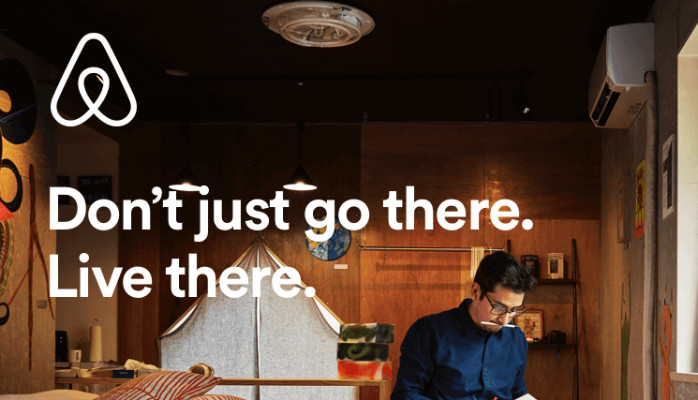 Airbnb leveraged user-generated content to showcase the unique experiences available through its platform. The campaign generated a massive amount of engagement. It also helped Airbnb solidify its position as a leader in the travel industry.
Coca-Cola is known for its iconic branding and marketing campaigns, and its social media marketing strategy is no exception. One of the most successful examples of Coca-Cola's social media strategy was the "Share a Coke" campaign.
The consumers were encouraged to personalize Coke cans and bottles with their names or the names of their loved ones. The campaign generated a massive amount of engagement and helped to boost sales for the soft drink giant.
Taco Bell is another fast-food chain that has successfully been leveraging social media to boost engagement and brand awareness. One of the most successful examples of Taco Bell's social media strategy was the "Taco Bell Wedding" campaign. The campaign began when a couple got married at a Taco Bell location in Las Vegas, and the company decided to turn the event into a full-blown marketing campaign.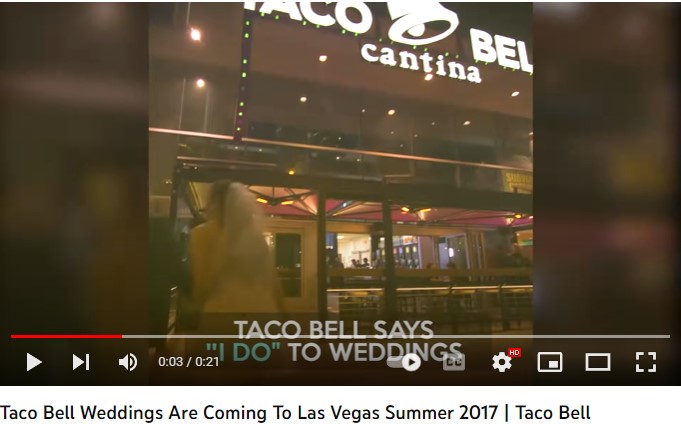 Taco Bell created a custom wedding package and encouraged fans to share their love for the fast-food chain on social media. The campaign generated a massive amount of engagement and helped to solidify Taco Bell's position as a fun and quirky brand that resonates with younger audiences.
Before You Go…
These real-life examples demonstrate how famous brands have effectively used social media to boost engagement and increase brand awareness. By following their lead and implementing a comprehensive social media marketing strategy, you can also achieve similar success.
If you're struggling to develop a social media strategy, consider working with our content marketing agency in Delhi, offering comprehensive social media marketing services. Our team of experts can help you craft a winning social media strategy that will drive results and take your brand to the next level. Contact us today to learn more.
Frequently Asked Questions
1. What is a content strategy for social media?
Content strategy for social media involves creating a plan for the creation, distribution, and management of social media content that aligns with your overall marketing goals and objectives.
2. How can content strategy for social media benefit my business?
A well-crafted content strategy for social media can help increase brand awareness, engage with your audience, drive website traffic, and ultimately lead to more conversions and sales.
3. What types of content should I create for social media?
Effective social media content can include visual content such as images and videos, text-based content such as blog posts and articles, user-generated content, and interactive content such as polls and quizzes.
4. What are some best practices for content strategy for social media?
To succeed in content strategy for social media, it's important to define your target audience, choose the right social media platforms, create a content calendar, use analytics to measure performance, and engage with your audience by responding to comments and messages. It's also important to stay up-to-date on current trends and changes to social media algorithms.